The Best SEO Resources Every Site Should Be Using
Best SEO Resources
As the popularity of search engine optimization (SEO) increases and people become aware of its potential to boost traffic, more and more people are seeking out the best SEO resources on the web. Whether you're an SEO novice or pro, there are valuable (free) resources to teach you what you want to know about search.
Education…Not Credit Cards
The first important thing to note is there are a multitude of resources to help with your SEO efforts, and many of them are 100 percent free. This is not to say there aren't SEO tools worth paying for, but if you're strictly looking for industry-specific knowledge, there are pages upon pages of information readily available for you.
The Resources
So, what are these sources? While this list is in no way exhaustive, the following are some information-rich resources you can use to boost your SEO savvy.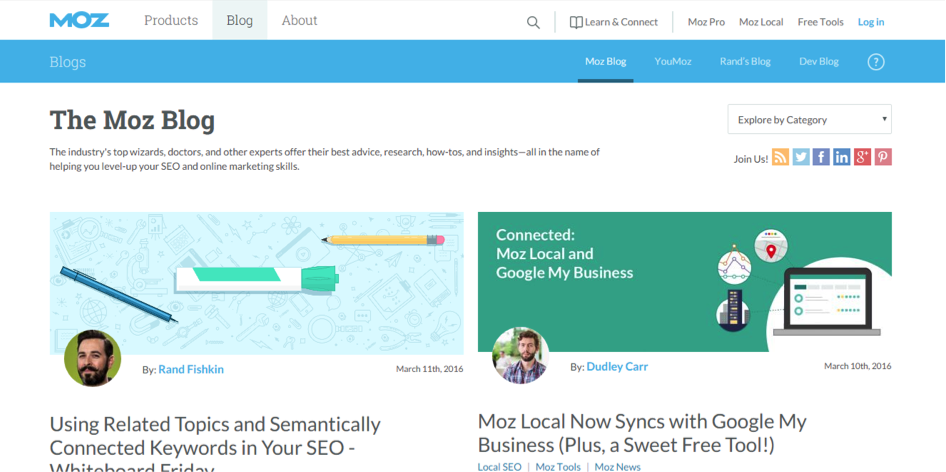 Screenshot of the Moz blog homepage.
If you're already a bit familiar with the SEO world, you might remember when this was SEOMoz. Even after a name change, though, the site kept its goal of publishing highly educational SEO-related material. The blog posts are thorough, frequent, and free. There are also a number of free SEM guides available.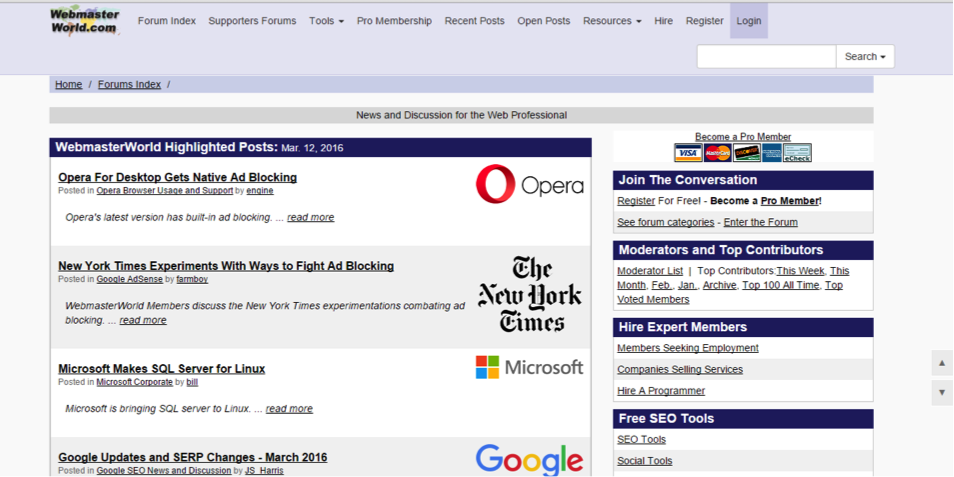 Screenshot of the Webmaster World home page.
It's not the prettiest site in the world, but the forum has advice from a diverse number of webmasters around the globe. You're sure to get lots of opinions and hear from different voices. Because it's a forum setting, that advice often cuts right to the chase to offer concrete solutions and examples. When you're not looking for the detail offered in blog posts or articles, this (extensive) forum is a quick way to get some firsthand advice.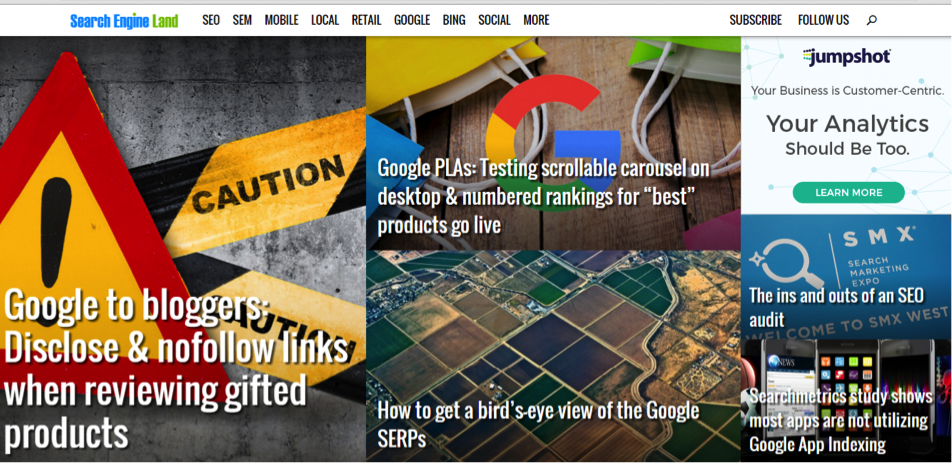 Screenshot of the Search Engine Land home page.
This is one of the most recognizable and definitive sources on the web for the latest news in SEO. Founder Danny Sullivan has invaluable contacts within the search world, and as a reader, that provides you with some amazing insight. SEO is a dynamic industry that's always changing, so keeping up to date on the latest trends is a big part of continuing SEO success.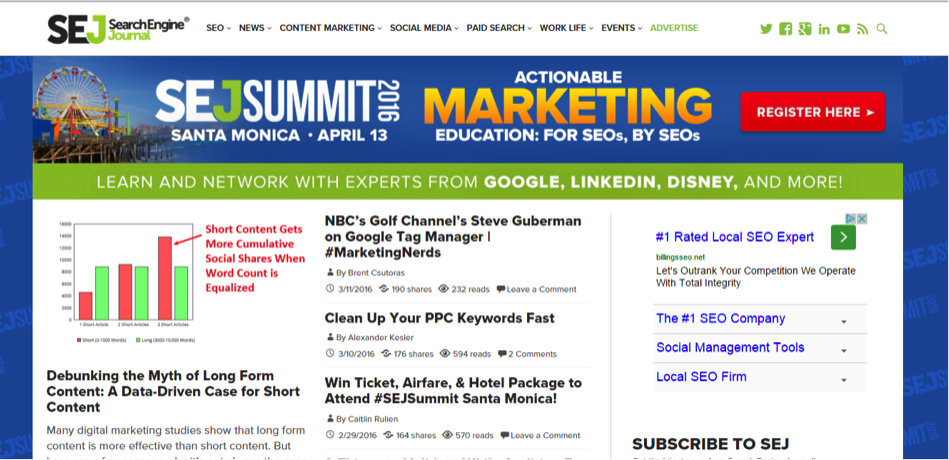 Screenshot of the Search Engine Journal home page.
An established and reputable site, Search Engine Journal is many people's go-to blog for all things search. The backlog of posts is substantial and diverse and enough to keep you reading to your heart's content.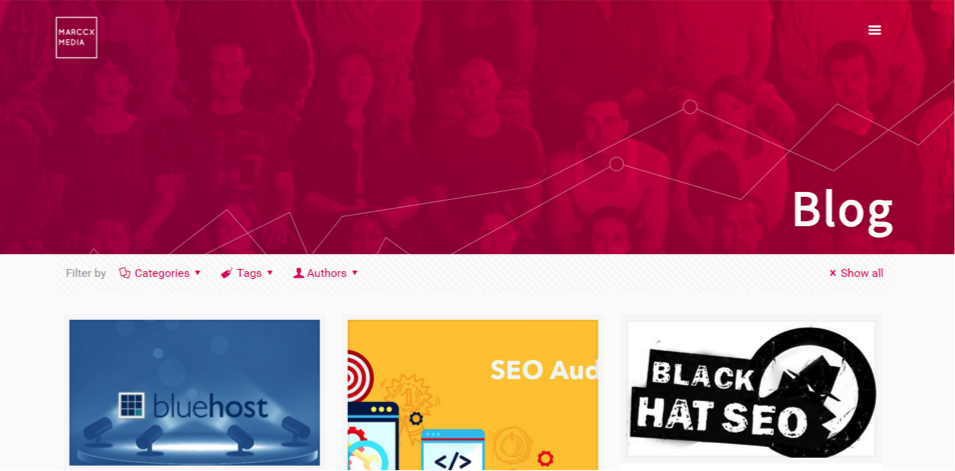 Screenshot of the Marccx Media blog home page.
With a focus on SEO and content marketing, Marccx Media's blog is a great place to check out free content and engaging graphics. The articles provide real value and insight from a team with practical experience in the field of SEO.
Conclusion
There is a veritable goldmine of SEO information available online today, and so much can be learned without ever reaching for your wallet. Just make sure that where you're getting your information is a reputable source, and always check the publication date. Outdated SEO advice can range from unhelpful to outright harmful to your site's ranking.