Display & Programmatic Advertising

Make Your Audience Aware
Build your brand with display advertising. We combine interesting images with a compelling call to action to create online advertising campaigns that bring your target market closer to your business in a measurable way.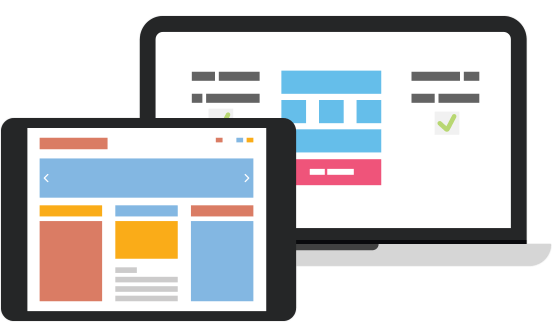 Display Advertising

OVERVIEW
Display advertising creates the demand that search engine marketing captures. Set your brand in front of millions of potential clients by displaying banner ads across a number of networks. Mobile. Video. Native. Shopping. Remarketing. Programmatic. Our team targets a number of ads formats to ensure we're delivering your message to the right user, at the perfect moment. We use display advertising to build brand awareness in front of new audiences, and remind current customers that you're open for business.
From behavioral and contextual targeting to lookalike audiences, count on the experts at Marccx Media to drive new visitors to your website. For repeat visits, we retarget. Retargeting — also known as remarketing — is an incredibly effective tool to bring visitors back to your website. For most websites, only 2% of traffic converts on the first visit. Retargeting turns window shoppers into buyers with great creatives that remind them about the benefits of your brand.
There is no limit to the audience we can reach with display advertising. Marccx Media sorts and segments your target market to identify the best targeting options and ad units – video, mobile, native and rich media – to achieve your marketing goals. All our campaigns start with digital media planning and a coherent game plan comes from understanding your objectives, customer and crafting a strategy with conversions top of mind. Get your message out there with Marccx Media.
Digital Media Planning

Display
Mobile
Video
Native
Search
Remarketing
Services For A

Multi Channel Approach 
Get in
Touch,
Today
Let's explore ways we can create and collaborate
Headquarters
Marccx Media
195 Montague Street
14th Floor
Brooklyn, NY 11201
Contact Number: 347-770-2874