Digital & Inbound Marketing
Connect With Your Customers
Attract. Convert. Close. Delight. When you create compelling content, you'll attract targeted traffic to your website, convert visitors into qualified leads, and begin building new relationships that turn into customers. Let us show you how.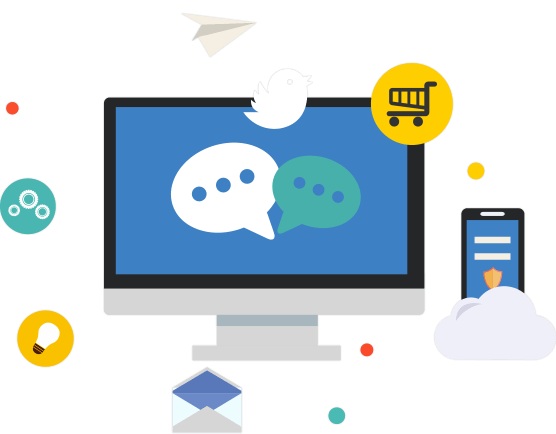 Inbound Marketing

OVERVIEW
The conversation starts on your website, and the goal is to drive traffic to your home, product, services and landing pages. We don't want any and all traffic, our inbound marketing experts know how to identify the right visitor based on your buyer personas. We want the visitors who are most likely to become leads, starting with the people who match the characteristics, pain points, challenges and goals your business is setup to service. We excel at identifying the channels, including SEO and Paid Search, most likely to bring buyers your way.
Converting prospects into paying customers is about mapping the buyers journey to compelling content. Instead of overwhelming your customers with cold calls and unwanted emails, inbound marketing focuses on creating educational content that pulls people into your website and causes them to consider your products and services as the solution to their problems. Infographic, eBooks, white papers and webinars are examples of content that can influence their purchasing decisions, and we know how to use content marketing to move the needle.
Earning the trust of your customers comes does to education: If you can show them why you're the only option to lower their costs, increase their efficiency or drive real results then you'll win the business. Closing is a matter of creating educational content to influence the purchasing decision, and continue to add value after a sale has been made. Digital marketing is meant to drive leads into your sales funnel, and inbound marketing is the launching pad for lead generation. We know the most effective means of capturing new clients for your business, and our approach is simple: Attract. Convert. Close. Delight.
Our Approach

Attract

Content Marketing
Blogging
SEO traffic
Paid Search traffic

Convert

Sales funnel setup
Landing pages
Call-To-Action
Email opt-ins

Close

Promotional content
Email marketing

Delight
Services For A

Multi Channel Approach 
Get in
Touch,
Today
Let's explore ways we can create and collaborate
Headquarters
Marccx Media
195 Montague Street
14th Floor
Brooklyn, NY 11201
Contact Number: 347-770-2874