Content Marketing Ideas that Work (and Are Free!)
Content Marketing Ideas
It seems as if content marketing ideas are everywhere nowadays. How many actually add value to your site, though, and more importantly how many are free? The following is a list of ways to approach generating content and then promoting that content—all without spending any money out of pocket.
What Is Content Marketing?
Content marketing is largely about the focused, strategic way in which you both create and market engaging, valuable content to your target audience.
Get to Know Your Audience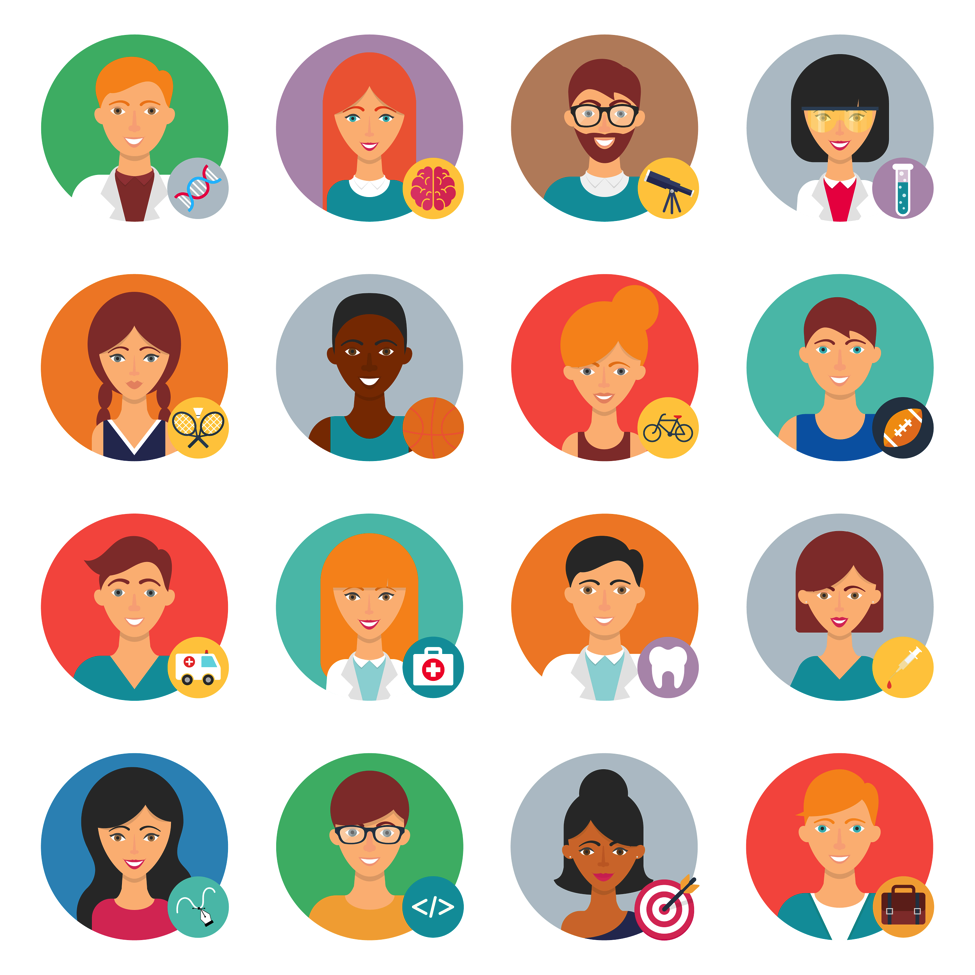 Image courtesy of StudioOne.com.
You can't be expected to successfully market to an audience if you don't get to know the individuals within the larger group. The first step, therefore, should be deciding who you want to target. Create personas that embody the types of people who need and/or want your product or service.
Once you've nailed that down, you have a much better idea of what kind of content is going to be effective. Are you looking to create humorous, irreverent content? Or are you looking for the utmost professionalism? These kinds of details directly affect what you'll market and where you'll market.Of course, you want to capture their attention too and certain content marketing headlines will always do the job.
(Don't forget: you'll need content for every stage of every customer in the buyer's journey.)
Creative Link Building
Practices such as guest blogging (so long as you guest blog correctly) can be excellent ways to build authority, increase your audience and readership, and promote your amazing content.
Just be wary of unnatural link building, which could produce manual or algorithmic penalties for your site. Keep the focus on quality (always), and any links you garner from your content should be helpful to your rankings (and free).
Buzzsumo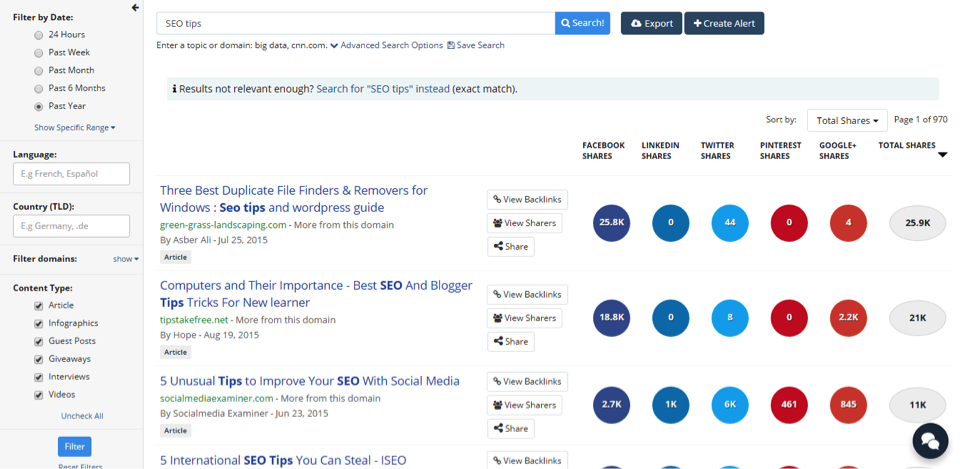 Screenshot of a Buzzsumo search for "SEO tips."
This free site allows you to type in any industry or keyword to generate a list of the most shared articles related to that topic. By exploring what kinds of articles generate buzz in your industry, you can gain invaluable insight into what kind of content you should be writing.
Reach Out to Fellow Sites
More so than ever, it's important to build a professional network, and part of that is reaching out to other sites. Seek to know and develop relationships with influential people in and out of your market. Business has always been based on personal connections, and it doesn't cost anything to develop those relationships. More importantly, though, they could end up yielding some very fruitful results for your content's exposure.
Conclusion
There is no magic formula for how best to create or market your content. That is, nothing guarantees results. However, there are plenty of free outlets to try, and in a game like marketing, you never quite know what's going to catch on with your audience or be most effective. Try a variety of (well-chosen, well-researched) tactics, and see which one produces the best results. With so many free techniques and resources, you'll never be out more than your time.